Yesterday, I posted
a preview post
with pictures from the May rollout. I have called my PS, to find out more about prices and dates, but so far I have no other info. She is going to check it out but for now they were only sample items not available for trying on or sale and the prices/dates are unknown. At least I confirmed that the pencil skirt in the first picture is in fact a pencil skirt, not a dress folded down, like some of you were concerned.
I realize this is a bit anticlimactic after yesterday's pictures and wish I could have tried on all of the items pictured yesterday. As soon as I have an update, I will let you know about the prices, and if I have ability to try them, I certainly will.
Here are the items I was able to try on:
Silk bow cami in stripe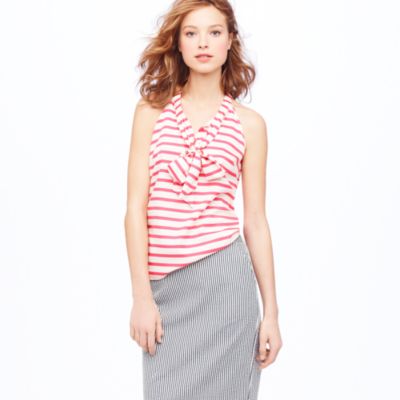 This blouse also comes in floral (same as pencil skirt you can see below) and purple. I tried my regular size 6 and the fit is good but you need a strapless bra. I think a racerback is questionable because the strip of fabric around the neck is very narrow, but I did not have one on to try it. That is a deal breaker for me but if don't mind the strapless bra it is a pretty top. Will also look great with a cardigan or blazer.
Also comes in floral and solid
Untied it works too, I think
$98, 100% silk
There is quite a few new versions of cafe capri: leopard, anchor aweight, seersucker, orange red silk with purple diamonds and this one in lace.
Capris size 4, TTS
The fit is TTS, Like other cafe capris. I am wearing size 4 in the pictures and it was a good fit. I woudl not have picked them for the fitting room but my daughter who was with me insisted that I tried them on and I was pleasantly surprised taht I quite liked them. They were also rather comfortable but I would be afraid they are easy to snag. That said they seemed pretty sturdy, just my general idea about lace pants.
Lace detail
$148, 80& cotton, 20% poly, lining 100% cotton.
Lace Top in Jade Green
This is a nice top with textural interest. The color is TDF. I was happy to see something else than the flag colors. This would probably match the Casbah print factory skirt.
Size M fits well so TTS to small
$69.50, 100% cotton
Striped mint green t-shirt.
Again, another item picked by my 9 year old and rather nice and flattering. I shoudl probably pay more attention to her advice. The scoop is pretty low but not indecent. It felt very soft and draped well.
Size Small, TTS
Linen mint cable sweater

Pretty color but fits big and rather shapeless. I didn't plan it this way but it actually makes a nice outfit with the striped tee and the capris.
Size Small
Thin and very see through
$79.50, 100% linen
***
Links to other items from this rollout I reviewed: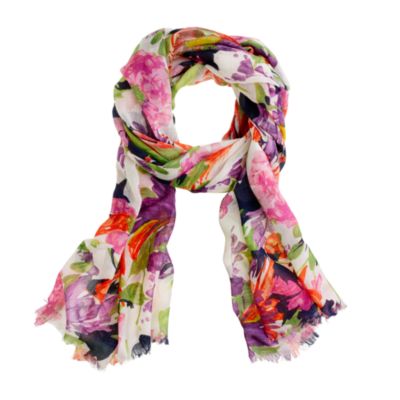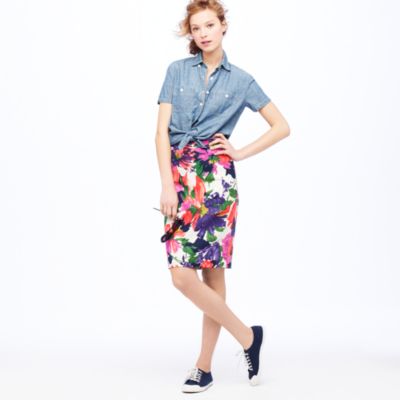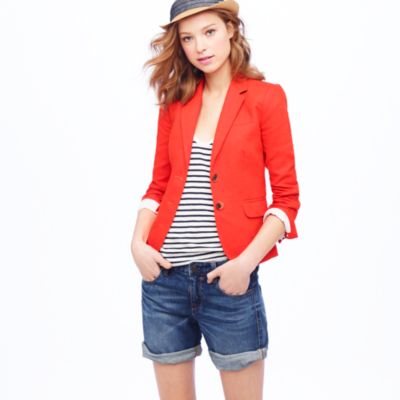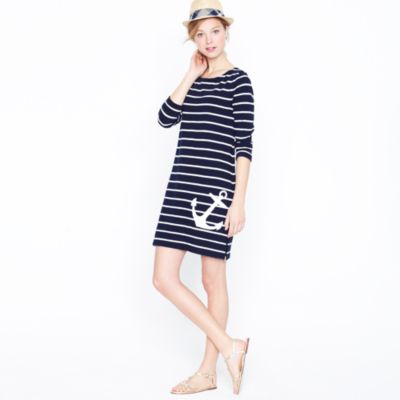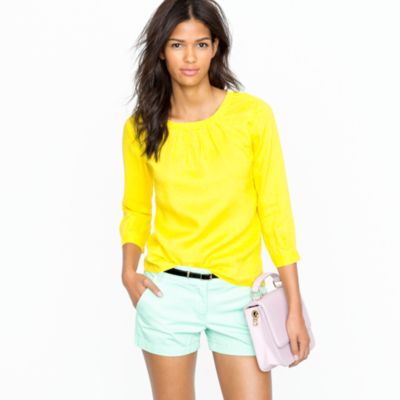 ***
Other items I like from this rollout: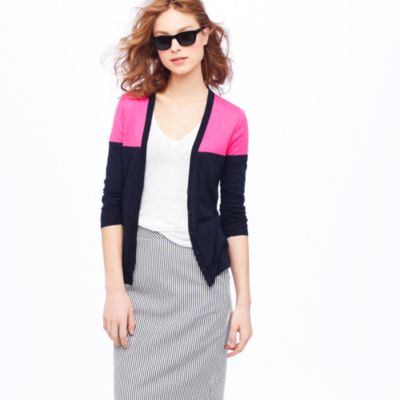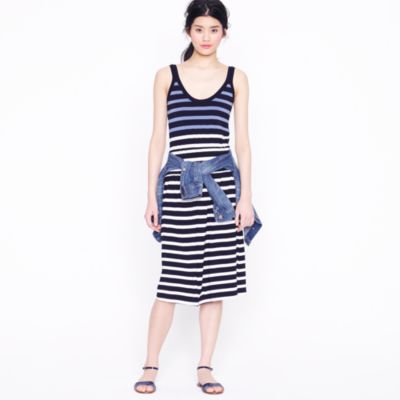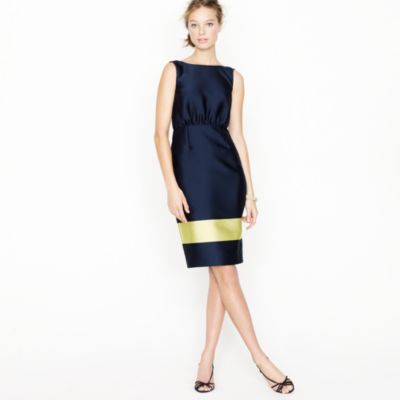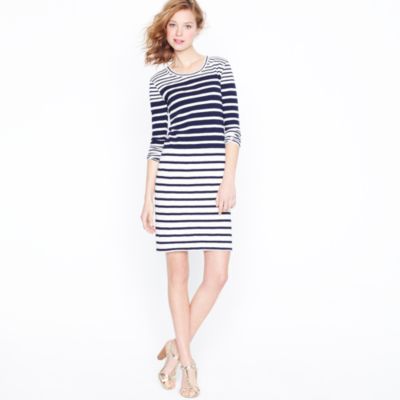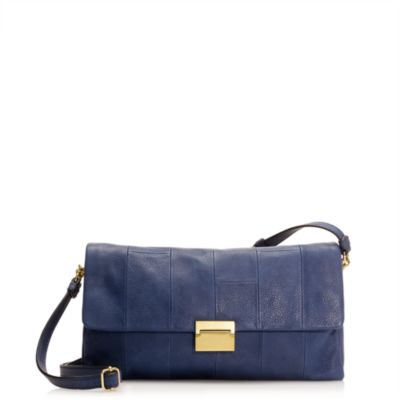 Since the Altuzarra dress and Colorblock Cardigan seem to be getting some love, I have asked for measurements:
The Altuzarra for J.Crew Patricia Dress in size small:

a front bodice length of 37",
a shoulder width of 14.25",
a chest circumference of 36",
a waist circumference of 35",
and a hip circumference of 40".
The size Medium has
a front bodice length of 37.875",
a shoulder width of 14.75",
a chest circumference of 38",
a waist circumference of 37",
and a hip circumference of 42".

The Featherweight Cotton Cardigan in Colorblock in size small:
a center front length of 22.75",
a shoulder width of 13",
and a chest circumference of 33".

The size Medium has
a center front length of 23.25",
a shoulder width of 13.5",
and a chest circumference of 35".
Hope this helps!
***

That's all folks!

Do you see anything you like in this morning's rollout?
Do you like any of the items I reviewed?
Please share, it woudl be no fun without you !!!
I wil have more reviews tomorrow including the seersucker pencil skirt, so please stop by.