I was in J.Crew last weekend to return couple of things from my recent online order and I decided to try on a few items.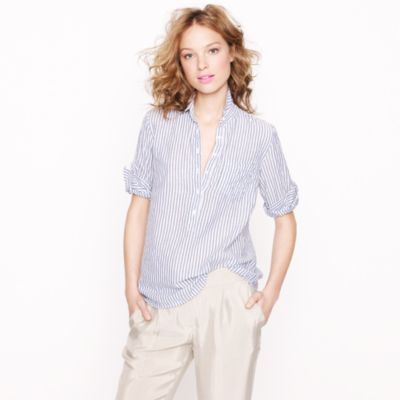 I love button downs and menswear inspired shirts. In particular I have a weakness for the blue stripes, so naturally I needed to try on the camp popover in blue stripe.
Unfortunately, they did not have a 6 or even an 8, so I picked up the blue one in a 4 and a 6 in pink, to check if this would be my size, in case I decided to order it online.
size 4 and too small
Size 4 was too small (too short and pulling across the chest). I would say this fits TTS. It was very comfortable and I loved the feel of the fabric. I prefer the fit of J.Crew button downs to their popovers, but it was still fine. The pink color is not me but it is very pretty and size 6 was a good fit.
Size 6
Slightly see through
It is slightly see-through, I believe the effect is exaggerated in pictures. I would still like to order the blue one in 6, but I will wait until it goes on sale or until we have a FP promo.
I know, I said multiple times that I will skip the colored jeans/pants trend, but I was tempted by the color of these Bennett chinos, since it would look so good with all the blue striped shirts and my elephant necklace.


I took size 6 in them, which is bigger of my two pants sizes, so I would say they run small-ish. I did not like the fit, very blah, and they were bunching up in the hip and rear and did not do me any favors. I was almost relieved by that, this way I can stick to no-colorful-pants-for-me rule. I did like this color combination, but I just could not imagine myself actually wearing them.
This is much more my style. Again, they did not have a 4, so I tried a 6 and they were slightly too big but other than that I liked the fit. I would even consider getting them in bigger size, one reason is the sheerness factor and the other is that they felt much more comfortable in the calves, while my black pair, although it fits me well in hips, always rides up in the calves area and feels restricting.
capris size 6, TTS
simple and classic
***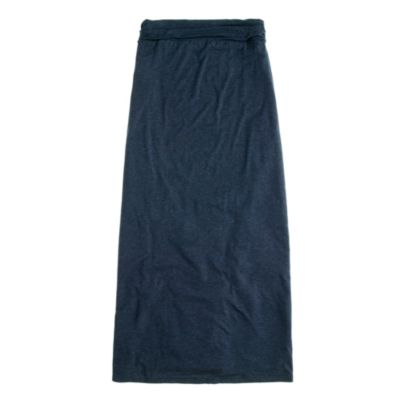 I have a similar maxi skirt that I bought last year from Anthro and I was curious to try this one:
Size Small, TTS
It is long (I am 5'6)
And yes, I bought the Tillary purse, I love it! With 30% off the price was great. I reviewed it previously
HERE
.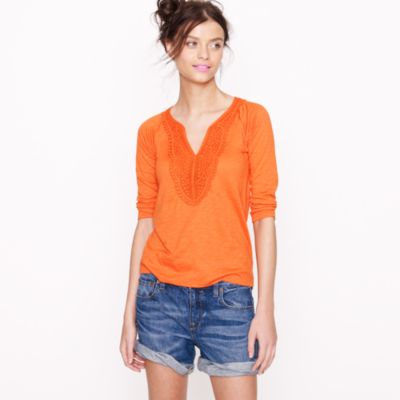 I have reviewed this top
HERE
in cerise but I wanted to try it in navy. I could not remember which size I tried, so I went with Medium but it was too big and cut too low. I would definitely stick with your smaller size and I would buy a Small for myself
Too low cut in Medium
I like it in navy, but it is overpriced
***
Overall, The only thing that went on my wish list is the blue striped popover. I though everything else was either more of the same (white capris), blah (chinos and maxi skirt) or overpriced (placket tee). Most of the items were both.
I think I am pretty much done with my summer shopping.
***
That's all folks!
What is on your wish list?
Are you done with your summer shopping or are you just starting to stalk the sales?
Please share, it would be no fun without you!!!