I always liked Liberty prints and I have a weakness for J.Crew perfect button fronts. Combine the two and you have something I have hard time resisting. Since those shirts are expensive, I would usually only get one in the season and then watch for sales. From my experience, if you are patient, most of them would eventually be discounted to very affordable prices.
Here are some from my collection:
2009
Sweet Romance 2010
2011
D'Anjo 2012
Last year I really liked the shirt in Margaret Annie print but is sold out quickly and I could not get it as a pop backin my size.
When I saw that is was offered again this year I ordered my size with 20% discount coupon.
But it was not to be.
The fit was as expected. I took my regular size 6 and it was the correct size.
But the problem was with the print itself. It the website pictures (and even in the pictures above), theprint has a lot of blue in it with some red and yellow sprinkled all over. But when I took the shirt out of the package it was crayola bright and the dominant color was green. It really looked like wildflower meadow in full bloom and it was just too cheerful for me.
I also tried a Liberty print inWiltshire and I actually purchased it at some point.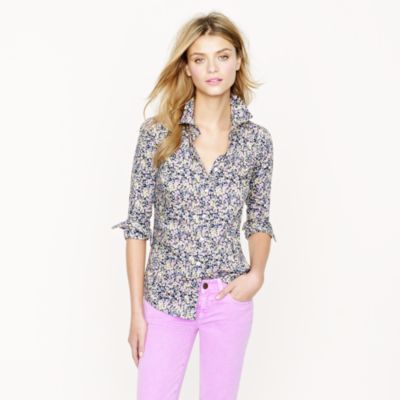 Again, the fit was good in size 6 and the fabric was nice. But the colors where not going with my complection well. I usually don't do well with light purples and lilacs and this was not exception. It seemed to wash me out and made me look a little sick so I returned it.
Currently there are still couple of prints that I am watching. I will not buy them at full price but if they get seriously discounted I will pounce. If not I will just do without them.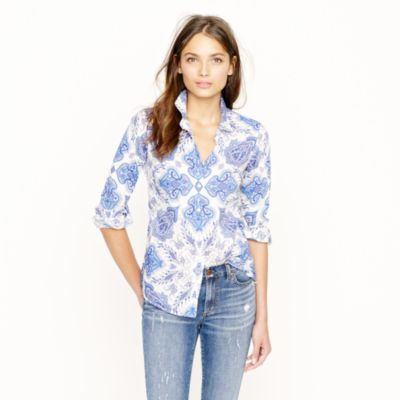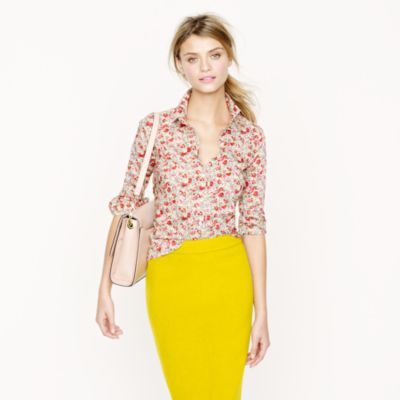 ***

That's all folks!

Do you like/own Liberty prints?
What are your favorites this year?

Please share, it would be no fun without you!!!